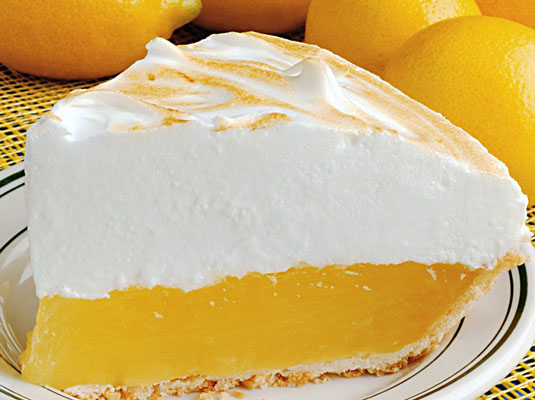 There's an old-fashioned family-style restaurant that is near Oshkosh and Fran and I have been there together and it's like being in a time warp. The young girls who are waitresses actually wear white waitress dresses, and it's 1956. I got on the mailing list -- two weeks ago, the newsletter announced "Pie Happy Hour" where all pie was half-priced from 3:30 to 5:30. Nothing like a piece of pie to get you happy.
Over the years, I've gone to the Web site to see what the daily offerings are, and just did that now. So you pick which pie you'd order, and since it's cyber-pie, you can eat as much as you want.
Here are today's pies:
◦RASPBERRY RHUBARB PIE
◦LEMON MERINGUE PIE
◦SOUR CREAM RAISIN PIE
◦DUTCH APPLE PIE
◦HOT MINCE PIE with Rum Sauce
◦PUMPKIN PIE with Whipped Cream
◦WALNUT PIE
Starting from the top, my first choice would be the raspberry rhubarb pie, with vanilla ice cream.
I like lemon meringue, but I don't like if the lemon is too tart.
Sour cream raisin pie sounds gross, but there's something about it that intrigues me. Might have to take a taste of that one.
Found a photo of actual sour cream raisin pie, and I have to say it looks kinda good.
Dutch apple is an old stand-by -- maybe a small piece with ice cream that may be left over from the raspberry rhubarb.
No on the hot mince -- don't like mince, and don't like rum sauce.
No on the pumpkin; even though I like pumpkin, to me, that's for the fall, not for June 1.
Not too excited on the walnut pie -- prefer pecan -- yes, with either whipped cream or ice cream.
What can I get for you?
***
Just FYI, here are today's specials. Check out the first one -- told you it is 1956 in this place!
◦SALMON LOAF Topped with Creamed Peas
◦BATTER-FRIED LAKE PERCH
◦BAKED HAM
◦DEEP FRIED CHICKEN
◦BEEF STROGANOFF on Noodles
◦MACARONI AND CHEESE
◦Lightly Hand-Breaded HADDOCK FILLETS