Flipping around the television dial yesterday and today to my various paranormal and true crime stations, I was struck by what I thought a coincidence that there were a number of programs about Lizzie Borden. Then I realized that today is the anniversary of the murders -- August 4, 1892.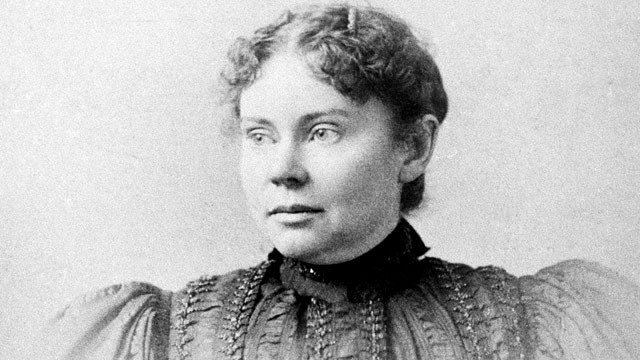 Here she is - 32 years old at the time of the murders (her father and stepmother.) I have long been interested in this story. In fact, I remember my older sister somehow getting a book about the murders and then giving it to me to read. I think I was about 5ht or 6th grade, and it was one of the first "adult" books I read. I have always thought that Lizzie did it.
Years ago, I went to Fall River, Mass., because the house the murders had taken place in had been converted to a bed and breakfast. I didn't want to stay there, but I was excited to take the house tour and also tour the Fall River Historical Society collection.
By the time I visited Fall River, I must have read a dozen books about the crime and I remember my excitement waiting outside with a handfull of other people waiting for the tour to start to see in person what I had imagined in my mind's eye for so many years.
I also found the house where Lizzie (after being found not guilty) lived out her life until she died in 1927. Her father was very tight with the money, even though he was rich, and Lizzie lived in a big lavish house entertaining a lot of people.